How to extract measurements from scans of a legs
How to extract measurements from scans of a legs
How to extract measurements from scans of a legs
3D Measure Up supports both full and partial body parts for extracting measurements. This tutorial shows how you can use the Auto Measure feature to extract measurements from scans of legs or feet. You can load OBJ and STL 3D models in 3D Measure Up.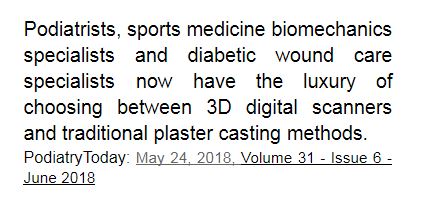 How to extract measurements

Video 1: How to extract measurements of legs using 3D Measure Up web application
Video 2: How to extract measurements of legs using 3D Measure Up web application – II
A. Log-in to the 3D Measure Up application.
B. Load the model. Refer: How to load a model.
C. Before you perform any operations on the model, align the model. Refer: How to align a model.
D. After you align the model, press the Auto Measure Button from the operations toolbar.
E. The 3D Measure UP application sends a request to the cloud service to extract measurements for the model. This may take a few seconds, depending on the network speed, the model size, the density of the model mesh.
F. The most often referred measurements are marked and displayed on the model.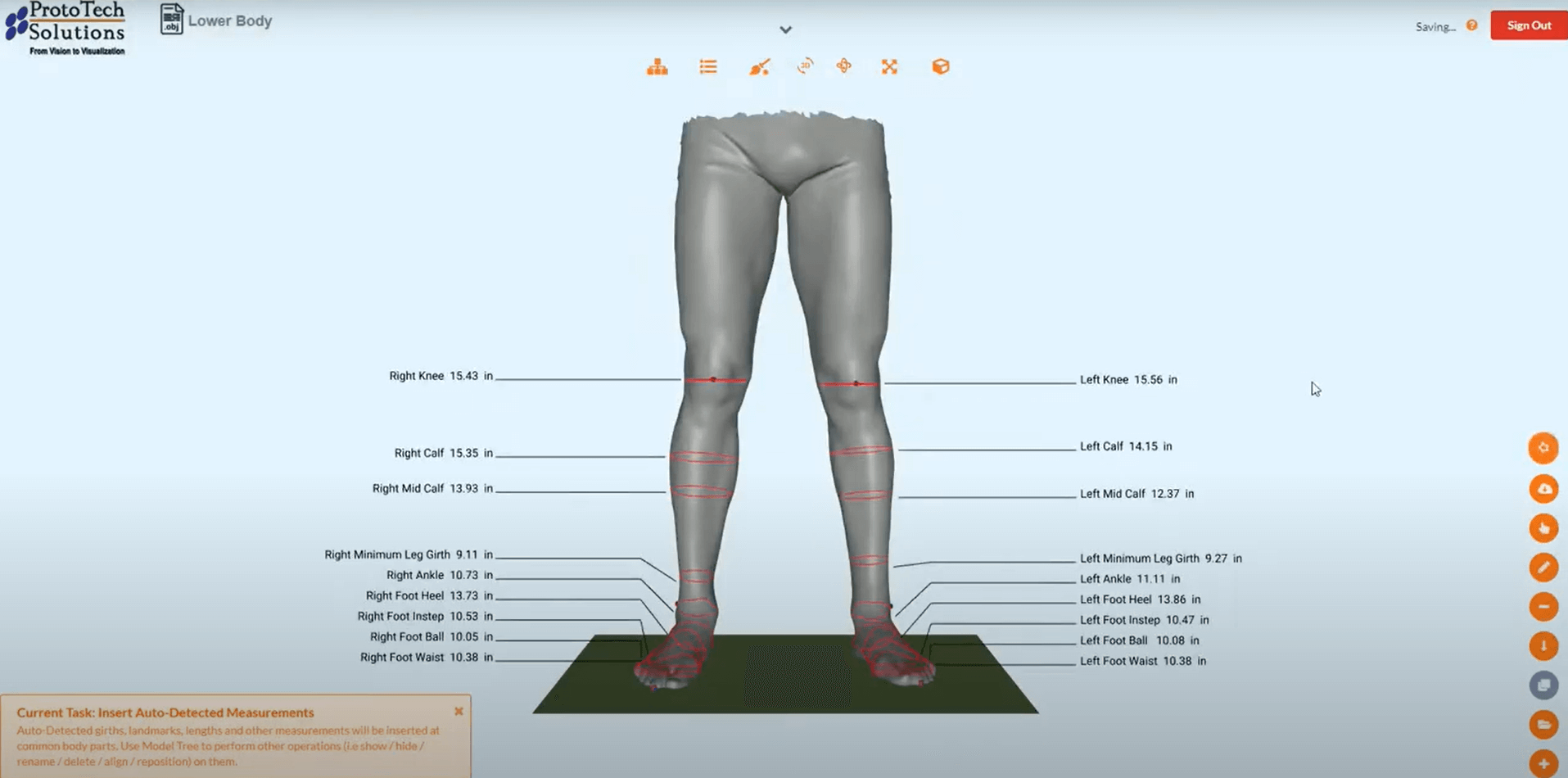 G. You can use the view controls to rotate, pan, and zoom into the model. The mouse actions are illustrated in the Help dialog. Click on the (?) button at the right top corner of the application to open the Help dialog. This video on Mouse controls also demonstrates how to use mouse controls.
H. You can also view the list of measurements extracted in the measurement tree. Click on the Model Tree button

on the view control bar at the top. The tree view is opened on the left of the view.
I. Operations like hiding and showing measurements, export selected measurements, etc. can be performed from the measurement tree. They are described in the tutorial: "How to use the measurement tree".
A comprehensive list of landmarks and measurements can be found here. Contact us if you need additional landmarks or measurements for niche applications.
To know more about the Measurement of human body parts and 3d body measurement software, please visit www.3dmeasureup.com/. Click here to signup for a free trial of A body measurement software, or contact us at 3dmeasureup@prototechsolutions.com