ASHOKA'S DUMMY ART INDIA PVT. LTD has been developing display Stands, Male Dummy, Female Dummy, Child Dummy, Flexible Dummy, and Mannequins.
Sector
Dummy Manufacturing/Fashion/Apparel
Headquarters
India
THE PROJECT
The real fit presentation of garments on dummies, plays a vital role for merchants to prompt customers to buy their products. Our 3D Measure Up software played a significant role in applying the concept of measuring real bodies which helped to produce real size, hanging dummies.
THE CHALLENGE
Traditional techniques for measuring the human body and size dummy are made up of tape measure, calipers, polyurethane foam, and plaster. It takes a great deal of time and is subject to mistakes.

Identifying precisely the landmarks of objects and providing hundreds of measurements was another question to be tackled over.

Our client had trouble in getting exact body measurements on the fit dummies to ensure they were as per the ordered specifications.

Hit the target market with the appropriate shape and size.
THE SOLUTION
Our 3D Measure Up software extracted accurate, automatic, real-time measurements of the human bodies as well as 3D printed dummies'  scans. 

Quick and exact geometrical measurements were provided. This helped in reconstructing personalized, impressive, realistic, and lifelike mannequins in no time.

The application measures over 100+ human body feature and exports them to other software or .csv files. These measurements, detailed morphological features were used to generate a shape-symmetric 3D mannequin and real-time dummies which helped in getting the perfect fit.

The designed solution worked on any device – laptops, tablets, smartphones, websites.
THE BENEFITS
The software is compatible with all 3D scanners, reducing dependence, and thereby making the manufacturing process quicker and more personalized.

Dummies are used by artists, tailors, dressmakers, window dressers, and others to display real fit clothing.

Equipped with this body data, retailers can begin to explore 3D body avatar solutions that will enable consumers to try on clothes virtually from the comfort of their homes.

3D Measure Up software is very reasonably priced as compared to other software in the market.
Exact body measurements,
Real dummy measurements,
Fashion industry measurements,
3d mannequin measurements,
Measuring real bodies,
3D body avatar .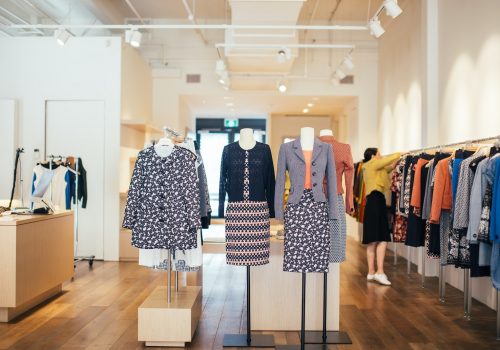 ProtoTech's 3D Measure Up is an amazing, cost-effective application that gives so much valuable data of Dummies which has HIGH DEGREE OF PRECISION. Not to forget – their EXCELLENT SERVICE!
Ashok Mehra
MD at ASHOKA'S DUMMY ART INDIA PVT. LTD.(India)
Need Help With Application Development?