3D Measure Up version 4.5 – Effortless to browse, easy to compute, verify Measurements!
3D Measure Up version 4.5 – Effortless to browse, easy to compute, verify Measurements!
Our new app is here! A brand-new utility app for 3D Measure Up users and developers! What makes the product different is, this app makes it simple to browse, search, and filter the definitions of human body measurements supported by 3D Measure Up, complete with illustrations.
New Features Added
A new utility application can be accessed from here.
Web API
3D HTML Export (alpha):
The Web API now allows you to export the measurements as well as the avatar's 3D view. 

This 3D HTML can be viewed in any browser or embedded in any web page, and no internet connection is required.
Request Format: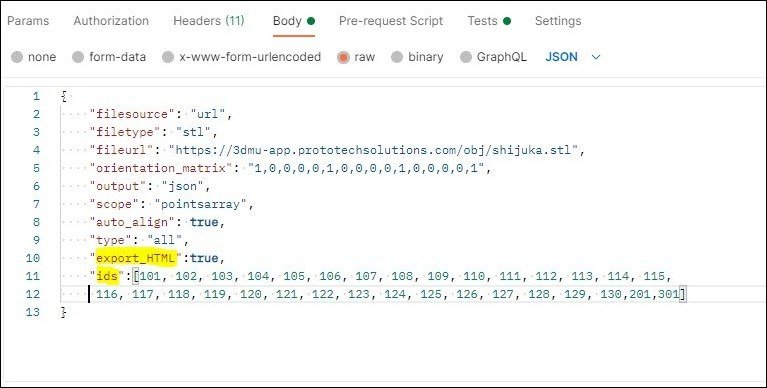 The image below shows how the downloaded HTML file is viewed in the browser

Enhancements
Improved Accuracy:
Belly Button (ID: 237) 

Abdomen Point (ID: 238) 

Waist Circumference (ID: 163) 

Navel Girth (ID: 168) 

High Hip (ID: 156) 

Maximum Hip (ID: 166) 

Hip (ID: 167) 

Total Crotch Length (ID: 307) 
DevOps:
Implemented a multi-layered regression test system early in the development process to detect unintended changes in measurements.
Fixes
Web API:  
Additional measurements were returned in the Measure API response, in addition to the ones requested using the "ids" parameter.
Over 200 measurements are accurately measured by the 3D Measure Up platform from 3D body scans of people standing in A, T, or relaxed positions. 
To make it more accessible, the 3D Measure Up platform includes:
1. Web API
2. Web Application
3. OEM widget
This version of 3D Measure Up attempts to make the measurements more verifiable.
A comprehensive list of landmarks and measurements can be found here.
Please contact us if you need additional landmarks or measurements for niche applications.
To learn more about measuring human body parts and 3D body measurement software, go to www.3dmeasureup.com/.
Click here to signup for a free trial of A body measurement software, or contact us at 3dmeasureup@prototechsolutions.com
To know more about the Measurement of human body parts and 3d body measurement software, please visit www.3dmeasureup.com/. 
Verification of measurement system
Avatar 3d view
Measurements for niche applications
Body Measurement Technology